Questor Insurance
We have been trading since 2007 and Questor Insurance is Riverside Underwriting Limited's primary retail brand.
Established in 2007 Questor Insurance, Riverside Underwriting Limited's (RUL) primary retail brand has been through several iterations during our organic growth. Our core business Vehicle Hire Excess insurance for cars, vans, motorhomes, minibus and car clubs. Motor Excess insurance for private or commercial, young drivers, motorcycles and travel insurance provided by a partner.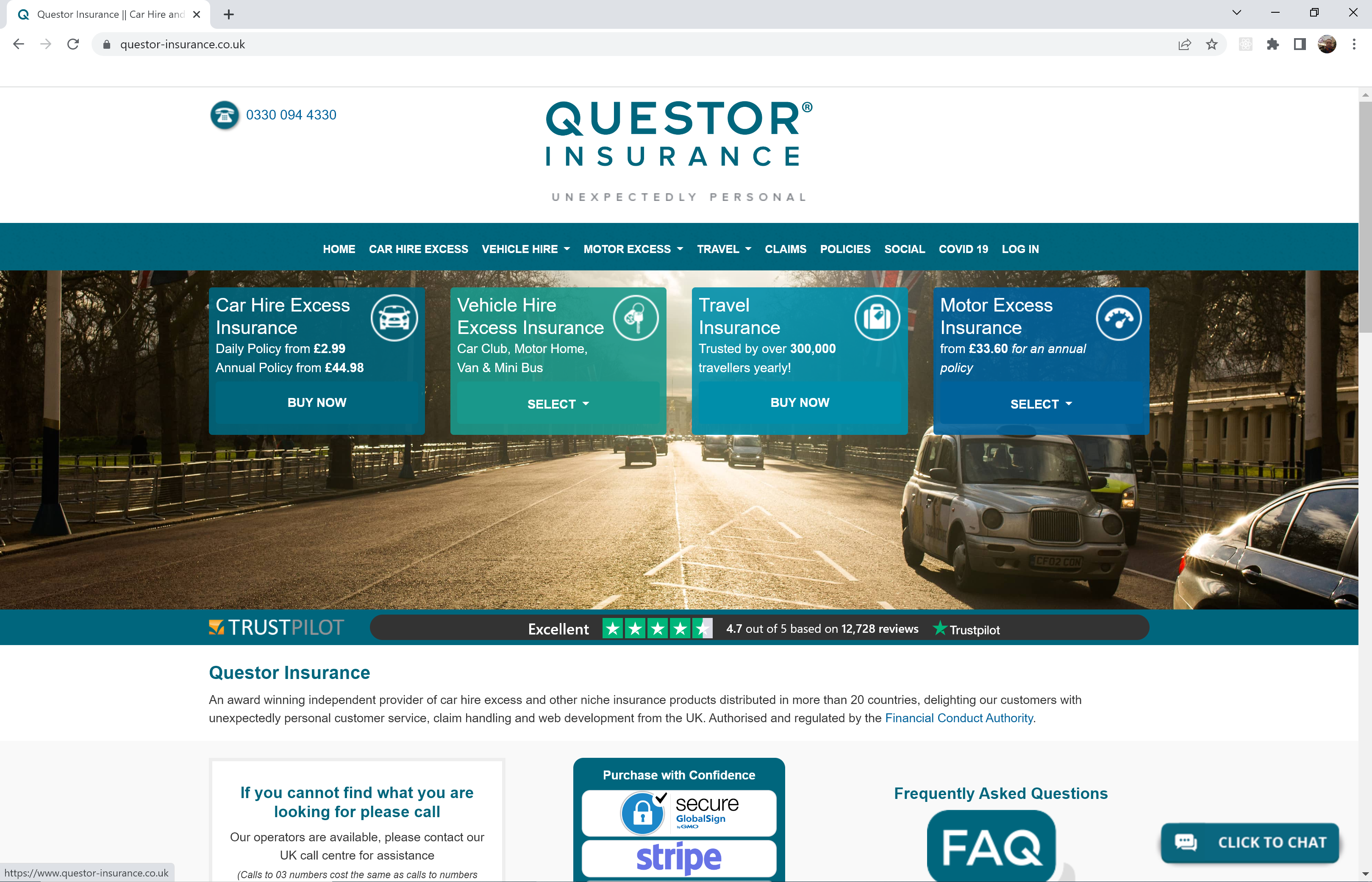 Direct Car Excess
Riverside Underwriting Limited manages Direct car excess on behalf of AIG. When in a partnership of this type, the services provided by RUL includes:
Web hosting
Web application build and support
Customer Service
Marketing
Affiliate Management
As with the Questor site, customer feedback is essential and tools such as Trustpilot are one of the many ways that customer satisfaction is reviewed.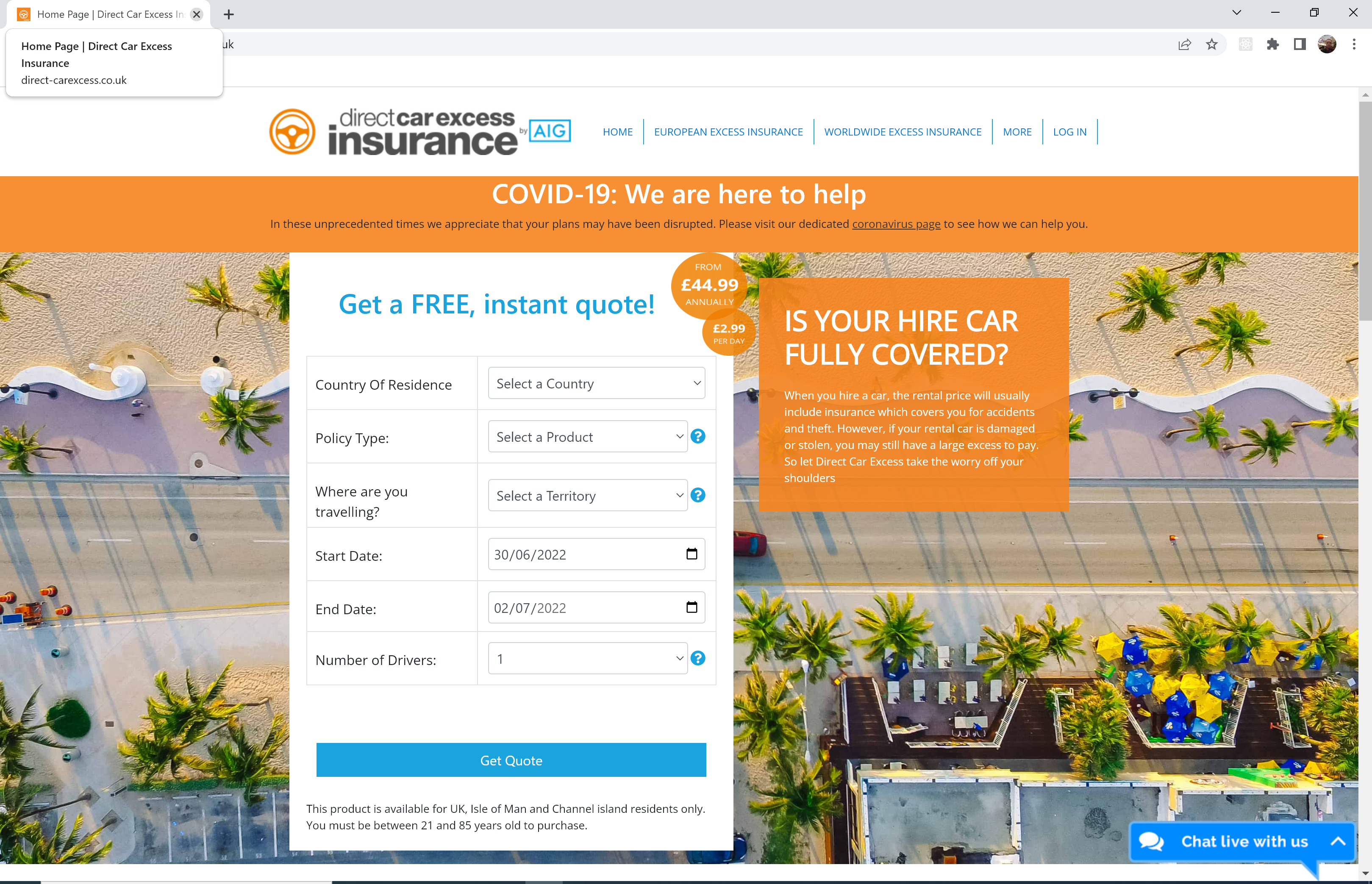 Insure With Max
This is a very interesting stand-alone product which can also be used under licence as part of a benefits or lifestyle package. It steps in if the unimaginable happens and your child becomes ill. It works very much along the lines of critical illness cover but, in this case, indemnifies the parent for loss of earnings for up to 12 consecutive or non-consecutive (as treatment can be stop start) months. This product is ideal for corporates to offer as a benefit to staff. Or as part of a package of staff benefits where the staff member choses how to spend the benefit portion of their remuneration.